The comics industry lost a good one last weekend.
Darwyn Cooke—the Eisner Award-winning DC Comics artist and writer revered as much for his unbridled approach to life as his talent—passed away early Saturday morning at age 53 from an aggressive form of lung cancer.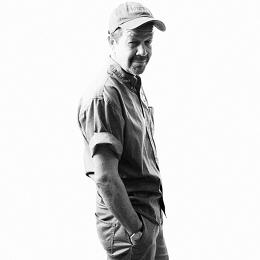 Cooke's bold, clean lines graced the pages of Batman, Catwoman (his design inspired the look of that character on Fox's Gotham), Superman, Wonder Woman, and Green Lantern, to name a few. His master work DC: The New Frontier, a Justice League reimagining taking place in the 1950s and 60s, is rumored to be the only comp DC comic that Watchmen writer Alan Moore ever requested.
Cooke had been private about his condition, so the news posted by his family on his blog stunned his colleagues, many of whom processed their grief on social media with tales of trademark Darwyn encounters.
"In addition to immensely talented, Darwyn was generous—downright sweet to his friends—kind, opinionated, and combative when it came to standing by his convictions," artist Bill Sienkiewicz posted on Facebook. "The definition of 'complex.' I have no doubt that the cancer had to blitzkrieg in order to overtake him. Darwyn was not the sort to go quietly or gently."
"Darwyn Cooke lived life like a character from a Micky Spillane novel, a throwback to a bygone era that was reflected in his work," said DC Comics Co-Publisher Dan DiDio in a statement. "He was both compassionate and combative, approaching everything he did with a tenaciousness and temerity now unheard of in a world afraid to offend."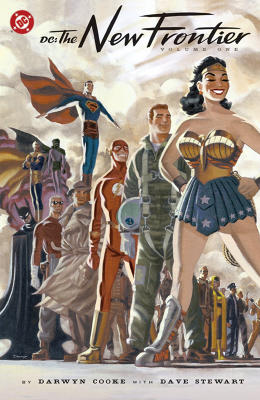 "Working with Darwyn was not without its challenges," he added. "There were times we'd spend hours arguing over story then go months without talking, but we always found our way back."
Veteran comics writer Gail Simone about meeting Cooke early in her career, after championing New Frontiers to anyone who would listen. Offering some artwork as a gesture of thanks, Cooke asked her choose an original drawing he'd done for her of the Black Canary or a New Frontiers panel.
"You know that scene in Karate Kid where Mr. Miyagi points to his yard full of cars and tells Daniel, simply, 'Choose'? " she wrote. "This was that, exactly. I mean … guh buh duh? What? Are you freaking kidding me?
"In the end, I took the Black Canary sketch," she added. "As much as the New Frontier pages meant to me, they belonged to the world, and the BC sketch was meant to be mine. It was a gift from a master to someone just learning, and the kindness of the gesture has lasted ever since."
(Simone also mentioned the time Cooke terrified DiDio by waking him up from a deep sleep wearing a Winnie-the-Pooh costume.)
"Everybody who met him had a Darwyn story," wrote Mark Askwith, a producer with Canada's Space channel, recalling the time Cooke ticked off a fan at New York Comic-Con for refusing to draw Batman.
"There was a sign on his table that said, `Free Sketches—NO BATMAN,' " he said. "This didn't seem to bother a couple of kids and fans who asked for, and got, wonderful sketches of Black Canary, Superman, and Green Lantern. Then the last guy in line asked for a Batman sketch. Darwyn patiently explained that he had been drawing Batman all convention long, and was Batman'ed out. The guy went ballistic, accusing Darwyn of not caring for the fans, of being a prick, a no-talent pretentious jerk, and who did he think he was, and … 'Would you like any character other than Batman?'
"This set the guy off," Askwith added. "He was livid now, sensing that he was being mocked. He screamed at Darwyn, 'I'm going to tell all my friends what an asshole you are!' and then he turned and walked away. As he did so, Darwyn called out, 'Be sure to mention to your friends that you turned down a free sketch from me!'"
Slideshow Credits: 01 / Photos: courtesy of DC Comics;