Brands repurposing pop songs to fit their pitch is nothing new. McDonald's did it in the '80s, turning "Mack the Knife" into "Mac Tonite," or when Elton John adapted "Sad Songs (Say So Much)" for Sasson Jeans (and let's not even mention Roy Orbison's "Sasson Woman"). Now for T-Mobile's new Super Bowl commercial, by agency Publicis Seattle, Drake joins the ad brigade with a dramatization of every marketer's dream.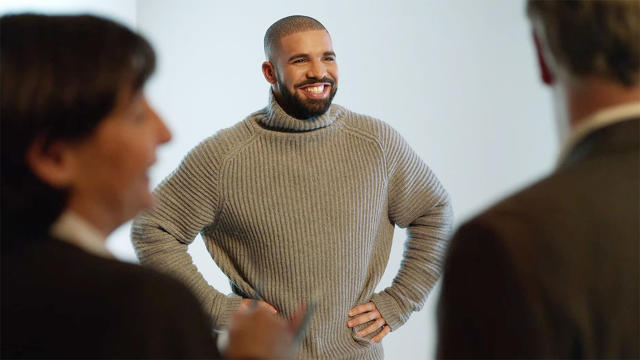 The chart-topping rapper is all smiles as the suits suggest small brand-specific tweaks to his hit song "Hotline Bling." He doesn't blink when they ask to include "device eligible for upgrade after 24 months" and a reminder that streaming music will incur data charges into the song. "These changes don't ruin the song at all."
It's a fun and funny turn for the former teen actor, and a smart play on the celebrity endorsement angle by T-Mobile.