Over the last few years bro culture has been a much discussed and debated societal reality.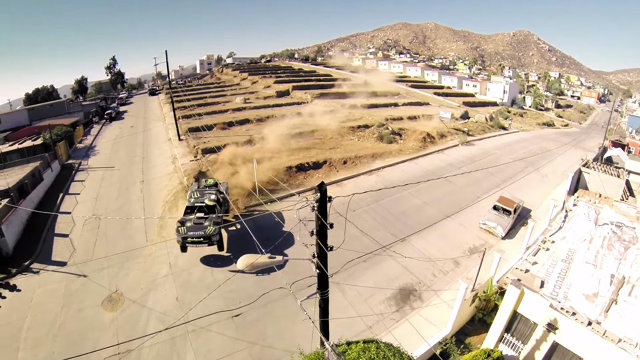 Regardless of your feelings on the issue, this new Monster Energy video, directed by Ben Conrad, may give even devotees to the Church of Chive a serious bro-verdose. "Recoil 2" follows up on the brand's first desert-based truckstravaganza from last year. A helicopter piloted by none other than Dan Bilzerian—arguably Instagram's top bro—and packed with bikini-clad girls, drops off stunt driver BJ Baldwin after challenging him to drive his gigantic truck to the beach in less than 20 minutes. Baldwin then goes full off-road gymkhana through Ensenada, Mexico in an effort to make it seaside in time.
By the end, you may experience the overwhelming urge to slap yourself a high five and shotgun a beer or seven.