Welcome to our new series, Then and Now. Here, we look at the career paths of the most interesting creative players from all levels and disciplines and get insights from them on how they made it from then to now.
Judy Greer half-jokes that her mom keeps urging her to get a manicurist license as "something to fall back on," but in fact the character actress is having one heck of a good summer in the entertainment business. She played a motion capture chimpanzee in Dawn of the Planet of the Apes, hosts Yahoo web series Reluctantly Healthy, pops up nightly as an offbeat mom in Sprint's heavy rotation "Framily" TV commercials, and published her first book I Don't Know What You Know Me From: Confessions of a Co-Star (Random House).
And, oh yeah, Greer enjoys second billing in the raunchy new sitcom Married airing Thursdays on FX. She's Lena Bowman, mother of three and wife to Nat Faxon's slackerly man about town. "I like Lena because she's not like, 'Honey you go to work and I'll stay here and be perfect,'" she says. "Our house is a mess. She doesn't cook very well. She's trying to hold it all together and be a good wife but at the end of the day Lena's just as exhausted as he is. They're best friends who sometimes can't stand each other. I think that's a real relationship."
Chatting with Co.Create in between gigs, Greer recaps turning points in her career and explains why she loves to audition, what she learned about making a supporting character "pop" and how George Clooney taught her to tone it down when there's serious work to be done.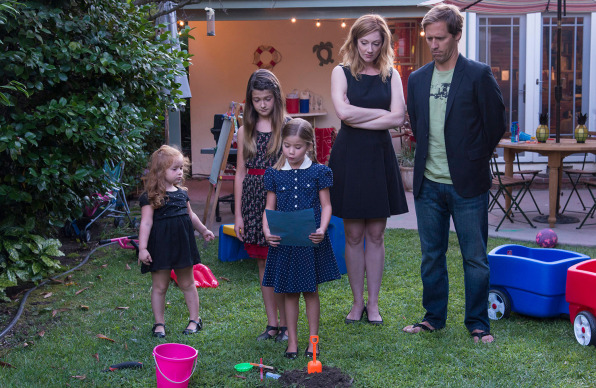 Growing up in suburban Detroit, Greer learned her first big show biz lesson when she tried out for the high school musical. "My high school choir teacher told me, 'When in doubt, sing loud' and she meant it literally," recalls Greer. "I was auditioning for The Pajama Game and singing very softly, 'I know a dark. . .' She said 'Judy I'm stopping you right now, we can't hear you, you have no self-confidence. When in doubt, sing loud.' So I started my song over and really belted it. I don't think I hit any of the notes but I got the part. It was great advice and I think about it all the time."
Greer studied acting at The Theatre School at Depaul University, then moved in 1997 from Chicago to Los Angeles where she slept on the carpeted floor of a friend's apartment while discovering the world of "hip-pocketing."
"I found an agent who didn't sign me but she sent me on auditions to see what my feedback was," Greer recalls. "They call it hip pocketing. Within a week I'd gotten a movie and a pilot and another movie. I was kind of in shock and when I got my paycheck for the pilot, I was like 'Woah!' It was plenty of money so I said, 'Okay, I think I can live in L.A. for maybe like a year and not do anything but act and see what happens.' But I was never like 'I'm gonna be a star!' I've never had that 'I've made it moment' probably because I'm always waiting for it to end."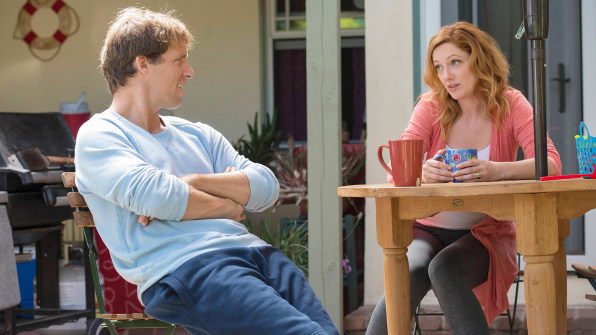 Greer mocks herself for missing out on Chicago's famed improv scene during her earnest student actor phase. "'Oooh, I'm doing Shakespeare in Lincoln Park.' I could have met Amy Poehler and Tina Fey but I didn't even go see improv."
But once Greer got cast in a succession of "best friend" roles in sitcoms and romantic comedies like The Wedding Planner (2001) and 13 Going on 30 (2004), she instinctively started ad libbing. "I learned early on that when you make something funny it stays in the movie and if you don't, it doesn't," Greer explains. "Everything needs some comic relief. Everything."
"I did it out of necessity," she continues, "If you want to make your day at work more fun you have to find a way to throw a couple jokes in there. I've rarely worked on anything where the directors haven't wanted me to embellish or improvise. 'These are boring lines. Just get the information out, but say whatever you want.' I get that direction a lot."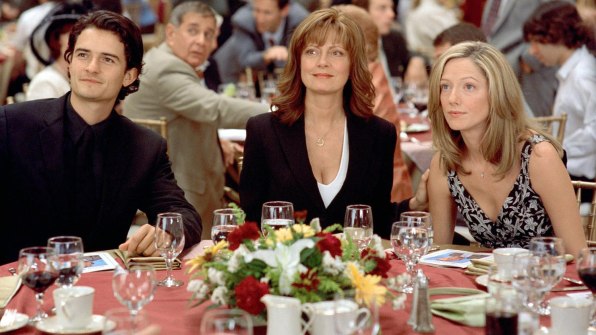 In 2005, Greer picked up the kind of practical tip they don't teach in school. She recalls, "We were working on Elizabethtown and Susan Sarandon told me whenever she has to do crying scenes, she chugs a bottle of water beforehand. I started doing that and it totally works. I have a lot of parts where I have to cry so now I drink a lot of water. That might not sound super-inspirational, but just technically speaking, it's golden."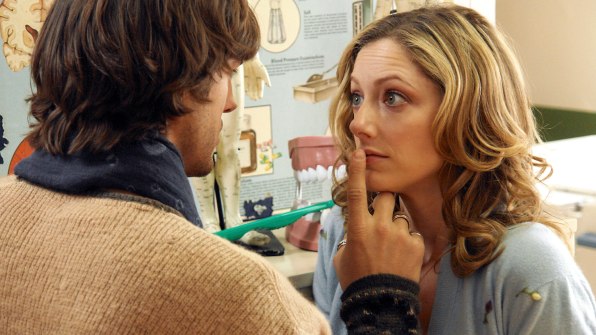 Greer finally landed her own sitcom Miss Guided in 2008. ABC cancelled the show after three episodes. How did she handle rejection? "The night your show gets cancelled or when your movie opens and nobody goes to see it, I usually go out and get kind of drunk. When Miss Guided got cancelled I was so sad. But there are so many factors beyond my control that I can't take it too seriously. I feel sorry for myself for about a night, have a couple extra glasses of wine and then, I'm back at it the next day. My dad always said, 'If you ever get in a car accident you should drive from it, and I think of that as a metaphor for my career: 'Go back and get behind the wheel right away.' Just keep going."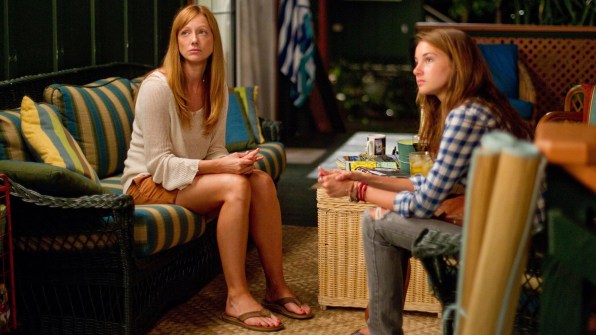 Greer's experience on the set of 2011's Oscar-nomniated Descendants proved to be a creative turning point as star George Clooney and Oscar-winning writer-director Alexander Payne nurtured her strengths as a dramatic actress. "I really valued the set that director Alexander Payne created. When I had to have a breakdown for a scene in the hospital room, Andrew kept the set very quiet and calm all day long. And George is so easy going as an actor. I could see him joking around with other people but he left me alone because he knew I had to be in a certain headspace for two days while we shot that stuff."
The takeaway? Greer says, "I'm usually very social on set, so that was a lesson for me, and a reminder to be aware of the actors around me and what their needs are. For a dramatic scene it's very helpful to keep the vibe going so you can get in and out of it."
Many established actors dread auditions but Greer sees the casting office as as one more venue for performing. Sometimes her auditions fizzle, as when she failed to get a role on Bridesmaids. But in 2013, she successfully busted out of her rom-com and character-driven drama wheelhouse to land Dawn of the Planet of the Apes after she read for director Matt Reeves. Greer says, "I get a little bit of a high from auditioning, almost like going on a first date where I'm challenging someone to like me," Greer says. "And if I do two pages of a weird scene in front of a room full of strangers, that's still acting and it's also good practice,"
Even now, with projects in the pipeline including Jurassic World and movies from Brad Bird and Jason Reitman, Greer continues to audition as a form of show business discipline. She says, "If I've been working for a while and haven't been to a lot of auditions I'll ask my manager if there's stuff I can go in on that's not super important, so when the big one comes up again I'm not like, 'I haven't done an audition in three months I don't know what I'm doing!'"